Frequently Asked Questions
What TYPE of membership should I purchase?
There are three types of licenses you can purchase;
If you want to participate in club rides and non-competitive events, you will require at the minimum a GENERAL MEMBERSHIP. This type will give you the insurance coverage at sanctioned scheduled/approved rides and events through MCA affiliated clubs only.
If you are new to the sport, you may want to purchase a CITIZEN LICENSE. This is an adult introductory license that allows riders to participate in MCA sanctioned events as well as participate in regular club rides and activities. If you think you might like to try racing, this is a good start. You will only be able to compete in Manitoba. More information HERE.
UCI/CCA RACE LICENSE will give you the ability to participate in all MCA/CCA/UCI sanctioned races and events. Adults and youth (under the age of 18) can purchase this license type including Kids of Mud.
What license type do I need for KIDS of MUD?
You will need to choose a Youth UCI/CCA License (U17).
If I purchase a Kids of Mud license through the MCA, does that mean I am now part of a club?
No, you must register with an affiliated MCA Kids of Mud Club and register with the club first. After you are a confirmed member of the club, you need to purchase a UCI/CCA License (U17) with the MCA. For a list of Kids of Mud clubs in Manitoba, click HERE.
How much will my license cost?
Each license type is a different cost. Click HERE for price list
Who needs a technical license?
A technical license is required for all persons involved in the competitive aspects of cycling (e.g. coach, commissionaire, race organizer). It can be added to your General Membership or UCI/CCA race license free of charge. A full list of those requiring a technical license can be found HERE.
Do I need to provide a photo?
It depends on the type of license you choose. A "head and shoulder" photo is required for all UCI/CCA licenses, even Kids of Mud. You do not need a photo if you are purchasing a General License or a Citizen License. Photo requirements can be found HERE.
If I purchase a license, does that mean I have full insurance coverage for all rides and events?
No. you are only covered for events/activities that are registered as sanctioned events by MCA affiliated clubs. For a list of affiliated clubs, click HERE. You should still ask your club if an event or activity they are hosting is sanctioned with the MCA . Additional insurance information can be found HERE.
Ok, I think I got it. Now how do I purchase my license?
Its easy, just click HERE to be directed to our online registration website (ccnbikes.com). You will provide all your particulars, upload your "head and shoulder" photo and pay for your license here. Once this is done, you will receive your plastic card in the mail from the MCA.
What if I have trouble with the online registration?
Contact CCN's Technical Support 1-888-988-2453 or email cyclingmb@gmail.com
Can I purchase my license in person?
Yes, you can visit us at the MCA Office during normal business hours. Please call us in advance to make sure there is someone in the office at 204-925-5686 before you drop in. We are located at the Sport for Life Centre, 145 Pacific Avenue. Directions can be found HERE. Please note, there is an additional $10 to process a license for you.
Can I sign a waiver for my child on-line?
No, if you are a member under the age of 18, a paper waiver must be printed and signed by a parent or legal guardian and mailed to the MCA office at 145 Pacific Ave, Winnipeg, MB R3B 2Z6. Kids of Mud clubs may collect waivers in bulk and send to the office or parents may send their waivers in individually.
Can I scan or fax a signed waiver?
No, unfortunately at this time we require the original document in order for it to be valid.
I purchased the wrong license type, now what do I do?
Contact the MCA via email cyclingmb@gmail.com and we will help you change your license type and send you a new one in the mail.
What if I still have questions?
No problem! Call the MCA Office at 204-925-5686 or email cyclingmb@gmail.com
I have my license, now what?
Get on your bike and start training! A list of events for 2017 will be uploaded on the MCA Website by the end of January…stay tuned!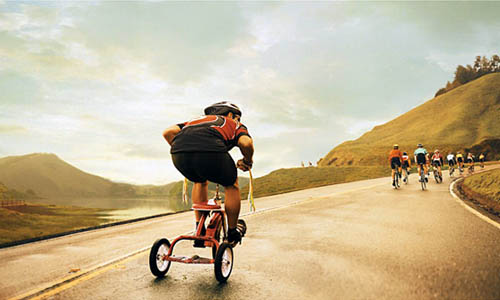 photo (above) credit: Erika Almas