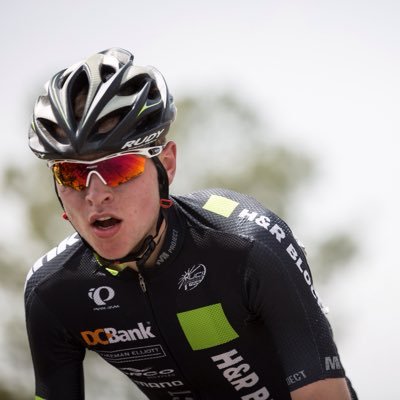 Congratulations to Chris Prendergast who just completed his Asia Tour with Team H&R Block.
Eurosport Interview with Chris Prendergast
After completing the Tour of Alberta, Chris Prendergast travelled with his cycling team H&R Block to China to compete in a number of races in the Asia Tour. It began with the Tour of China 1 (UCI 2.1)September 10th to the 17th. After a rocky start, Chris persevered and placed 29th overall. This was followed by the Sun Hung Kai Properties Hong Kong Challenge (UCI 1.1) on Oct 8th. A blistering pace was maintained from the start and Chris held on to place 19th overall! The team than flew to Taihu Lake to participate in the Tour of Taihu Lake (UCI 2.1) October 10th to the 17th. The team did very well, working together to successfully place their sprinter for many top 5 finishes. The final leg of their tour found them on the tropical island of Hainan. The Tour of Hainan (2.HC) was nine straight days of racing covering close to 1,600 km. The final 3 stages were grueling with high humidity, wind and rain as well as many km of climbing. Chris placed 16th in Stage 8 (interview with Eurosport can be found in link below ) and overall a respectable 29th. Congratulations, Chris and Team H&R Block, for a job well done. You did Canada proud!
View the interview HERE