APRIL 2021
 Version française ci-dessous
 A letter from Cycling Canada's CEO: Matthew Jeffries:

It's now been a full year since the COVID-19 pandemic changed all of our lives. And one year later it continues to impact our ability to run events, attend races, and provide everything from grassroots to high performance programming. In spite of the many challenges, our team of coaches and staff across the country have done an amazing job adapting and developing the necessary safeguards to ensure our athletes can continue to train safely. Needless to say we're all optimistically hoping for a summer with a lot more bike racing than last (including a couple of pretty major events in Tokyo).
 
Following the announcement of our new 10-year strategic plan in February we have continued in our ongoing work to bring it to life. We wanted to take the opportunity to provide a little insight, through the lens of this new plan, into what we've been up to over the past month. As we move forward we'll look to explore a new theme with you each month via this newsletter.
 
At it's most basic level our new plan can be summarized through what we call the "virtuous circle" of sport development. And at the centre of this circle sits the Community, so that seems like a logical place to start. Communication is one of the easiest ways to start building a more cohesive community, and newsletters such as this are a perfect platform through which to do it more often.
 
So what does Community mean and how are we going about creating it?
 
Community means bringing people together to take collective action and generate solutions to common problems, and that's exactly what happened on March 21 with our HopOn Ride with Woodsy. Over 500 people joined us on Zwift to help promote the new HopOn national grassroots program and we were pleased to raise over $17,000 for youth cycling in the process. It wouldn't have been possible without the support of presenting sponsor Lexus as well as our gracious program ambassadors Haley Smith and Mike Woods. We're grateful for their support and the support of all of those who participated and/or donated to the cause.
 
Developing and supporting a broader Community of Canadian talent is another big part of what we are aiming to do over the next 10 years. And it's our goal to offer world class programming across all of our cycling disciplines, including those not on the Paralympic and Olympic program. Initial conversations amongst staff and coaches in this regard have been really exciting. Advancement Camps, Community Hubs and multi-discipline Development Programming have been topics of repeated discussion as our team continues to develop and define our program plans going forward. Equally important discussions are happening with our provincial partners who play such a vital role in the program design and delivery process.   
 
Community also means inclusion. For a sport with the demographic profile of cycling this can be a delicate and sensitive subject. As a starting point it's important for us to be honest in acknowledging where we currently stand. Whether it's diversity in gender, race, sexual orientation or disability, these are all areas where we can do better, both as a sport and as an organization. While we can't address all of this at once, what we can do is be more intentional in opening up dialogue and conversation. On that front we are in the process of forming a national committee on Diversity and Inclusion to review our approach and identify initial areas for investment and improvement.
 
Looking ahead to April, we're excited about a new type of Community we're building. Our Club 1882 fundraising campaign will be an opportunity for our Canadian cycling community to get engaged and help us in putting more kids on bikes and more Canadian cyclists on podiums. Cycling Canada Board Member (and Gracious Champion-in-Chief) Curt Harnett has been the driving force behind this exciting movement and we're looking forward to sharing more info with you upon the official program launch.
 
On behalf of our senior management team,
 

 
Matthew Jeffries 



HOPON RIDE WITH WOODSY RAISES OVER $17,000
Zwifters from all over the country were invited to join us on March 21 for the HopOn Ride with Woodsy presented by Lexus. With the help and support of over 500 riders, including HopOn ambassadors Haley Smith (Mountain Bike) and Mike Woods (Road), we were able to raise over $17,000 for the program, which will be launched in several provinces over the summer. In addition to the ride, Cycling Canada hosted a live Q&A with Mike Woods and Olympic cross-country skier, Devon Kershaw. The full conversation can be found on our YouTube channel.

CANADIAN SUCCESS ON THE WORLDTOUR 
We saw plenty of great racing this past month as the WorldTour season officially kicked off. Israel Start-Up Nation's Mike Woods led the way to a podium finish during the Volta Catalunya, capturing silver in the queen stage and finishing 11th overall.

Despite the cold rainy weather, Hugo Houle saw a career best at Tirreno-Adriatico finishing 13th overall with Team Astana – Premier Tech. Other impressive finishes include Liv Racing's Alison Jackson at Gent-Wevelgem, who got back up after crashing into a ditch to finish 46th.

SHAWN CLARKE HIRED AS ELITE ROAD MANAGER
We're excited to announce that Shawn Clarke has been hired as our new Elite Road Manager. Currently residing in Girona, Spain, Clarke brings valuable experience and expertise to the role. Clarke will be working alongside Richard Wooles and will be focusing on supporting Canadian road professionals and managing athletes at the Tokyo Olympic Games and the Road World Championships.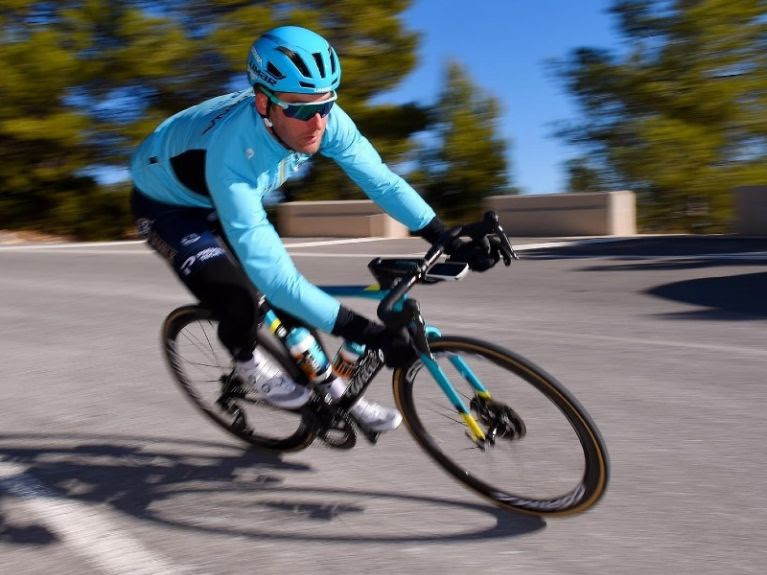 Hugo Houle finishes 13th at the Tirreno-Adriatico stage race in Italy
Photo Credit: Astana-Premier Tech 


STATUS OF NATIONAL EVENTS 
Working alongside local organizing committees and our provincial and territorial cycling associations, Cycling Canada made the difficult decision to cancel and postpone some of our upcoming events due to the COVID-19 pandemic. Any changes made to the calendar can be found on the Event Status Updates page and additional updates will be communicated in May.

UPCOMING EVENTS

Monday Open Ride
Every Monday April 5 – April 26
Zwift

Tuesday Women's Ride
Every Tuesday April 6 – April 27
Zwift

Wednesday Race Series
Every Wednesday April 7  – April 28
Zwift

Cycling Canada Crit #3
April 28
Zwift

Paris-Roubaix
April 11
France 

La Flèche Wallonne/ La Flèche Wallonne Féminine
April 21
Belgium

UCI E-MTB World Cup #1 & #2 
April 24-25
Monaco

Liège-Bastogne-Liège/ Liège-Bastogne-Liège Feminine 
April 25
Belgium




We are proud to be part of a dynamic and outstanding cycling community whose many achievements and contributions go beyond performances on the bike. In an effort to recognize some of these many noteworthy achievements, Cycling Canada would like to highlight the following individuals and accomplishments:Israel StartUp Nation's Mike Woods has made the commitment to limit his carbon footprint by pledging to be carbon neutral during the 2021 WorldTour season. Part of his plan is to adapt his eating habits, race preparations and travel. The 2021 UCI and Cycling Canada trade teams are now official. This year, 13 teams will be competing internationally in road, downhill and cross-country.RBC Training Ground athlete Lucy Hempstead and RealDeal Racing member Heather Pentrick rode for an impressive 24 hours during the Crush COVID ride, completing a combined distance of 1,745 kilometres on Zwift. Hempstead officially broke the Guinness World Record for greatest distance on a static bike in 24 hours by a woman. Olympian and World Championship medalist Emily Batty has partnered with Canyon Bikes to officially launch the Canyon MTB Racing Team. The team will be comprised of Batty and U23 champ, Laurie Arseneault for the 2021 season.We celebrated International Women's Day on March 8 by highlighting some of the incredible athletes, coaches and staff at Cycling Canada.Para-cycling athlete Keely Shaw just finished off a training block at the Mattamy National Cycling Center with track coaches Jenny Trew and Jono Hailstone, where she managed to shave 10 seconds off her pursuit time. The federal government announced a $400 million fund to help make paths across the country more accessible and to expand the current network. The funding will allow for more active transportation while limiting barriers to access. Sport BC recently celebrated their 54th annual Athlete of the Year awards where NextGen mountain bike athlete Carter Woods won Junior Male Athlete of the Year and Cathy Zeglinksi won Master Athlete of the Year.CYCLING BC VIRTUAL RACE SERIES 
Cycling BC is launching their Virtual Race series running from April 3-May 1. Racing will be on the RGT Cycling virtual platform and is open to anyone with a PSO licence.
 


Cycling Canada recently announced a three-year partnership with Canadian company GiBLI—a global leader in real-time aerodynamics. With the use of their censor technology, road and track athletes will be able to get real-time data to improve their position and ultimately go faster. Their state-of-the-art technology will be incredibly beneficial ahead of the Tokyo 2020 Games.   

With the weather getting nicer and weekend-long cycling trips on the horizon, we're teaming up with Rack Attack to give away a brand new bike rack. Head over to our Instagram to see contest details on how you could win a new rack valued up to $500. 


Cycling Canada announces it's 3-year partnership with GiBLI 
Photo Credit: Andrea Wooles 


The Shifting Gears blog provides a platform for our staff, athletes, board and community members to write about interesting topics and ideas. Last month Laura Brown shared her experience making the shift from athlete to coach and her journey in a male-dominated profession. Our High Performance Director, Kris Westwood, also reflects on the past year and his predictions on what the future of racing in the 2021 season will look like.  
 
If you are passionate about cycling and interested in contributing to the blog, please reply to this email.


AVRIL 2021
 Une lettre du directeur exécutif de Cyclisme Canada, Matthew Jeffries:

Il y a un an, la pandémie de COVID-19 a changé nos vies. Un an plus tard, la pandémie continue à avoir un impact sur notre capacité à organiser des événements, à assister à des courses et à livrer des programmes, que ce soit au niveau du développement ou de la haute performance. Malgré les nombreux défis, notre équipe d'entraîneurs et de personnel à travers le pays a fait un travail incroyable en adaptant et en développant les protocoles nécessaires pour s'assurer que nos athlètes continuent à s'entraîner en toute sécurité. Cela va sans dire que nous espérons tous avoir un été avec beaucoup plus de courses de vélo que l'année dernière (y compris quelques événements assez importants à Tokyo).
 
Suite à l'annonce de notre nouveau plan stratégique en février, nous continuons de mettre des mesures en place afin de le concrétiser. Nous voulions profiter de cette occasion pour vous donner un petit aperçu de ce que nous avons fait au cours du dernier mois, et continuerons de vous tenir informés via cette infolettre à chaque mois.
 
À la base, notre nouveau plan peut se résumer à ce que nous appelons le « cercle vertueux » du développement du sport. Au centre de ce cercle se trouve la Communauté, le point de départ logique. La communication est l'un des moyens les plus simples de commencer à créer une communauté plus cohérente, et les infolettres sont une plateforme idéale pour le faire plus souvent.
 
Alors, que signifie vraiment Communauté et comment allons-nous la créer?
 
Pour nous, la Communauté est l'acte de rassembler les gens et d'entreprendre une action collective afin de trouver des solutions à des problèmes communs. C'est exactement ce qui s'est passé le 21 mars dernier avec notre sortie HopOn Ride with Woodsy, où plus de 500 personnes se sont jointes à nous sur Zwift pour aider à promouvoir le nouveau programme Embarquez, nous permettant ainsi d'amasser plus de 17 000 $. Cela n'aurait pas été possible sans le soutien du commanditaire principal Lexus ainsi que des ambassadeurs du programme Haley Smith et Mike Woods. Nous sommes reconnaissants de leur soutien et du soutien de tous ceux qui ont participé et/ou ont fait un don. 
 
Développer et soutenir une communauté plus vaste d'athlètes canadiens est un autre élément important de notre plan pour les 10 prochaines années. Notre objectif est d'offrir une programmation de classe mondiale pour toutes nos disciplines cyclistes, y compris celles qui ne font pas partie du programme paralympique et olympique. Les premières conversations entre le personnel et les entraîneurs à cet égard ont été vraiment constructives. Les camps d'avancement, les centres communautaires et les programmes de développement multidisciplinaires ont fait l'objet de nombreuses discussions alors que notre équipe continue de développer et de définir nos plans pour l'avenir. Des discussions toute aussi importantes ont lieu avec nos partenaires provinciaux qui jouent un rôle vital dans le processus de conception et d'exécution des programmes.
 
La communauté, c'est aussi l'inclusion. Bien que cela puisse être un sujet délicat et sensible pour un sport avec un profil démographique comme le nôtre, il est important que nous soyons honnêtes en reconnaissant où nous en sommes actuellement. Qu'il s'agisse de diversité de genre, de race, d'orientation sexuelle ou de handicap, ce sont tous des domaines dans lesquels nous pouvons faire mieux, à la fois en tant que sport et en tant qu'organisation. Bien que nous ne puissions pas aborder tout cela à la fois, nous pouvons initier le dialogue et la conversation. Nous sommes présentement en train de former un comité national sur la diversité et l'inclusion pour revoir notre approche et identifier les domaines initiaux d'investissement et d'amélioration.
 
En ce qui concerne le court terme, nous sommes excités par un nouveau type de communauté que nous sommes en train de bâtir. Notre campagne de financement Club 1882 sera l'occasion pour notre communauté cycliste canadienne de s'impliquer et de nous aider à initier plus d'enfants au vélo, tout en atteignant plus de podiums. Curt Harnett, membre du conseil d'administration de Cyclisme Canada, a été la force motrice de ce mouvement et nous sommes impatients de partager plus d'informations avec vous lors du lancement officiel du programme.
 
Au nom de notre équipe de direction,

 
Matthew Jeffries 




LA SORTIE HOPON RIDE WITH WOODSY AMASSE PLUS DE 17 000 $
Les cyclistes de partout au pays ont été invités à se joindre à nous le 21 mars dernier pour la sortie HopOn Ride with Woodsy présentée par Lexus. Grâce à l'aide et au soutien de plus de 500 cyclistes, dont les ambassadeurs Embarquez Haley Smith (vélo de montagne) et Mike Woods (route), nous avons amassé plus de 17 000 $ pour le programme qui sera disponible dans plusieurs provinces au cours de l'été.

En plus de la sortie, Cyclisme Canada a organisé une séance de questions-réponses en direct avec Mike Woods et le fondeur olympique Devon Kershaw. 

RÉSULTATS CANADIENS SUR LA ROUTE
Après plusieurs mois sans courses, la saison de cyclisme sur route a officiellement repris le mois dernier à travers l'Europe. Mike Woods de l'Israël Start-Up Nation a débuté la saison en force en finissant deuxième lors de l'étape 4 de la Volta Catalunya et terminant la semaine 11e au classement général.

Malgré le temps froid et pluvieux, Hugo Houle s'est classé 13e de Tirreno-Adriatico, son meilleur résultat en carrière dans une course par étapes de ce niveau. Parmi les autres courses impressionnantes, on compte la 46e place d'Alison Jackson à Gent-Wevelgem après avoir chuté dans un fossé.

SHAWN CLARKE  EMBAUCHÉ COMME GESTIONNAIRE DU PROGRAMME ROUTE ÉLITE
Nous sommes heureux d'annoncer que Shawn Clarke a été embauché en tant que nouveau gestionnaire du programme route élite. Clarke, qui est présentement basé en Espagne, compte plusieurs années d'expérience en tant qu'entraîneur et directeur sportif. Au cours des prochains mois, il travaillera aux côtés de Richard Wooles et sera en charge de soutenir les athlètes professionnels canadiens, ainsi que de gérer les athlètes aux Jeux olympiques et aux Championnats du Monde Route.




STATUT DES ÉVÉNEMENTS NATIONAUX
En collaboration avec les comités organisateurs locaux et nos associations cyclistes provinciales et territoriales, Cyclisme Canada a pris la décision difficile d'annuler et de reporter certains des événements au calendrier national en raison de la pandémie. Toutes les informations concernant les événements sont disponibles sur notre site Web et des mises à jour supplémentaires seront communiquées en mai.

ÉVÉNEMENTS À VENIR

Sorties de mise en forme (mixtes)
Tous les lundis du 5 avril au 26 avril
Zwift

Sorties de mise en forme (femmes seulement)
Tous les mardis du 6 avril au 27 avril
Zwift

Série de courses du mercredi soir
Tous les mercredis du 7 avril au 28 avril
Zwift

Critérium #3
29 avril
Zwift

Paris-Roubaix
11 avril
France 

La Flèche Wallonne/ La Flèche Wallonne Féminine
21 avril
Belgique

Coupe du Monde E-MTB UCI #1 & #2
24-25 avril
Monaco

Liège-Bastogne-Liège/ Liège-Bastogne-Liège Féminine 
25 avril
Belgique



James Palmer à Rock Hill le week-end dernier, où il a participé à sa première course de la saison
Crédit photo: BMX Pro Race 




Nous sommes fiers de faire partie d'une communauté cycliste dynamique et exceptionnelle dont les nombreuses réalisations et contributions vont au-delà des performances sur le vélo. Dans le but de reconnaître certaines de ces nombreuses réalisations remarquables, Cyclisme Canada aimerait féliciter les personnes et réalisations suivantes:Mike Woods de l'Israel StartUp Nation s'est engagé à réduire son empreinte carbone sur l'environnement durant sa saison 2021 en modifiant ses habitudes alimentaires, ses préparatifs de course et ses déplacements.Les groupes sportifs affiliés de l'UCI et de Cyclisme Canada sont désormais officiels. Cette année, 13 équipes de descente, route et cross-country prendront part aux courses nationales et internationales.L'athlète du Camp des recrues RBC Lucy Hempstead et Heather Pentrick, membre de RealDeal Racing, ont roulé pendant 24 heures lors de la levée de fonds Crush COVID, parcourant une distance combinée de 1745 kilomètres sur Zwift. Hempstead a officiellement battu le record du monde de la plus grande distance sur un vélo statique en 24 heures par une femme.L'olympienne Emily Batty s'est associée à Canyon Bikes pour officiellement lancer l'équipe Canyon MTB Racing Team. L'équipe sera composée de Batty et de la championne U23, Laurie Arseneault pour la saison 2021.Nous avons célébré la Journée internationale de la femme le 8 mars dernier en soulignant les incroyables athlètes, entraîneuses et membres du personnel de Cyclisme Canada.La paracycliste Keely Shaw vient de terminer un bloc d'entraînement au Centre national de cyclisme Mattamy, où elle a réussi à réduire son temps de poursuite de 10 secondes.Le gouvernement fédéral a annoncé un fonds de 400 millions de dollars pour aider à rendre les sentiers à travers le pays plus accessibles et à élargir le réseau actuel, contribuant ainsi au transport actif.Sport BC a récemment célébré son 54e prix annuel où l'athlète NextGen de vélo de montagne Carter Woods a remporté l'athlète masculin junior de l'année, alors que Cathy Zeglinksi a remporté le titre d'athlète maître de l'année.SÉRIE VIRTUELLE CYCLING BC 
Cycling BC lance sa nouvelle série de courses virtuelles du 3 avril au 1er mai. Les courses auront lieu sur la plateforme virtuelle RGT Cycling et sont ouvertes à toutes les personnes possédant une licence de leur OPTS.



Keely Shaw à l'entraînement au Centre national de cyclisme Mattamy 
Crédit photo: Cyclisme Canada 




Cyclisme Canada a récemment annoncé un partenariat de trois ans avec l'entreprise de technologie canadienne GiBLI. En tant que partenaire officiel en aérodynamique en temps réel, GiBLI permettra aux athlètes route et piste d'obtenir des données en temps réel afin d'optimiser leur position.

Le beau temps est à nos portes et c'est le temps de planifier votre prochain voyage à vélo. Pour vous faciliter la vie cet été, Cyclisme Canada s'est associé avec Rack Attack afin de vous offrir un tout nouveau porte-vélos. Rendez-vous sur notre page Instagram pour participer au concours et courir la chance de gagner un nouveau porte-vélos d'une valeur maximale de 500 $.




Le blogue Changement de Vitesse fournit une plateforme pour les athlètes, entraîneurs, experts, membres de notre personnel et de la communauté cycliste pour aborder des sujets et des idées intéressantes. Le mois dernier, Laura Brown a partagé son parcours d'athlète à entraîneuse dans un sport à prédominance masculine alors que Kris Westwood a passé en revue la dernière année et a partagé ses prédictions pour l'année à venir.

Si vous êtes passionnés par le vélo et que vous voulez contribuer au blogue, veuillez nous envoyer un courriel.
FacebookTwitterYouTubeWebsiteInstagram

Copyright © Cycling Canada, All rights reserved.

Our mailing address is:
Cycling Canada
203-2197 Riverside Drive
Ottawa, ON K1H 7X3

 
| | |
| --- | --- |
| | ReplyForward |